Of course, you are doing business locally very well. But, have you ever thought of improving further to reach out to masses? Here comes the top-notch tool is Facebook to stand out taller in your local market crowd. So, then, how can you do it? There is an open secret called social media marketing, let us discuss top 8 Facebook mantras one-by-one in this article.
But before that, let me share some stats about this World's biggest social media platform. Do you know 2.23 billion people log in to the platform every month? Facebook.com is world's second most-visited website. Another surprising stats is that around 66% of monthly Facebook users use it daily. So, you as you guessed you can't simply ignore it for promoting your business. But things get complicated when it comes to staying on top of the trends (not to mention algorithm changes). Make sure your Facebook strategy is as effective as it should be.

After having understood the possibility of Facebook Fan page reach, are you interested in getting some useful social media marketing tips from experts? One of your friends might have suggested you take steps to reach out local people through Facebook to expand your business locally. When it comes to local business marketing, as the audience are limited by the area of your service, social media marketing strategy for local business marketing can be a real challenge. But, when you get expert tips in this regard, it would be great isn't?
1. Use local videos and images
One of the best local business marketing ideas suggested by experts is to use local videos and images. The reason is that this type of image or video will get more reach in the news feed. When you customize your videos accordingly, you can attract your local audience. For instance, you can add a fun video about a local event and even if you feel that it will be like marketing for some other business, it will surely create an impact on the minds of your local people on Facebook. It is not essential that your videos should have professional content.  When your local clients identify the local area in the images or videos, they are more likely to visit your page regularly to see such images and videos.
2. Get active on your personal profile
John Haydon, one of the most sought-after marketing experts suggests that to ensure your business reach locally, you should be active on your personal synopsis as well.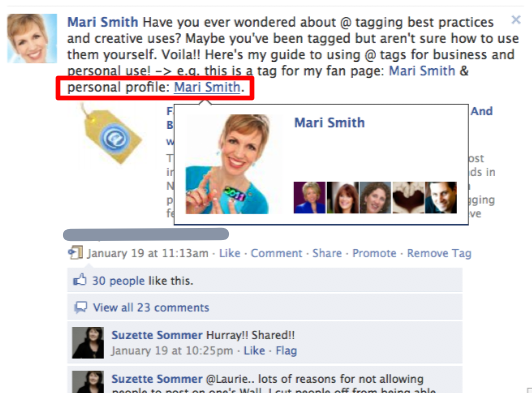 Yes, Facebook is a welcoming network, where people link with others, if you are not using your personal profile, you are losing a group of audience for your local business.
3. Feature your fans and customers
Not just your personal profile, but some personal photos of your local fans and customers posted on your Facebook page will create an impact when it comes to Facebook Marketing. When the friends of your customers get to see the photos, they will be excited to follow you. Even, you can encourage people to tag themselves in your pictures. The point you will have to remember here is that an individual cannot tag a fan until the admin is the personal friend of that individual.
In addition, do not forget to thank your customers then and there. You can just post an image to showcase your community on how much they are appreciated. When you post photos that people can easily like, there will be better chances of being seen by those people in the future. The reason is that they have already interacted with you.
4. Contests can help in getting more fans
Jim Belosic once said that businesses are interested in getting more fans and there are tons of methods to follow in using social media for business. Some of these methods are better than others and it really depends on which idea will strike based on your audience and on the basis of your style of managing your page. But, one method that can work out wonders is using Facebook contests.
Benefits of using contests:
Contests can turn out to be effective social media tools for business as they can attract existing fans to join the conversation. Even, contests can encourage their friends to unite, so that you can gather details like email addresses from your fans.
To make this strategy simple, there are many third-party apps out there and the costs range from free contest apps to five-figure apps per month.
You will have to try out different contests like videos contests and photo contests to identify which one can create a positive vibration on your audience. A right understanding of target audience and providing the best incentives are the keys for lasting success not just with an existing audience, but also with attracting newer ones.
5. Create local awareness advertisements
You can use local awareness Facebook ads to reach people near your business through their mobile device. You can even, create a varied call of action to attract people through your social media marketing campaigns like getting directions for each of your ads. Using coupons for attracting first-timers can also be an excellent idea.
6. Use the new scheduling tool
When talking about small business marketing tools, the new scheduling tool in Facebook can come in handy for your social media and business marketing. This social networking site allows page administrators to schedule a post, such that it can be published at a later date and time. This feature is accessible to every member of the native Facebook arena.
There are many reasons why social media marketing with the help of this tool will work out:
This tool will make sure that your messages are delivered to the intended audience at the right time, particularly when used in conjunction with local targeting feature.
You can save time by mapping out your communication plan and you can also schedule a number of messages, whenever you find the time.
When you use this strategy, remember to promote your post to gain greater reach. This is one among the best Facebook marketing tips, given by Ben Pickering, who is the CEO of Strutta, which is a popular platform for social platforms.
7. Find ingenious ways to add more pictures
Andrea Vahl, a social media coach, suggests that visual marketing is winning. So, sharing photos can always ensure successful facebook ads. She adds that photos are more visible as compared to sharing a link and they will also take up more space in the newsfeed as compared to any other kind of post. When you are planning to use social media marketing blog as the strategy, just upload a photo from the post and you can then share the link with the status update. When the photo is attractive and informative enough, people with sharing it and when a friend of your fan shares it, your Facebook page with travel along with the photo, thereby turning out to be the Facebook viral marketing strategy.
8. Joining local Facebook groups will help
If your business is targeting on B2B and you are looking for the best social media marketing tips in this regard, experts suggest that joining local groups can really turn out to be fruitful. When you join such a group, you will be in a position to reach out local business owners, particularly those operating in your neighborhood. Before jumping into any such group, make sure that you read the rules completely on what to be and what not to be posted. You can do targeted searches for finding groups related to your business on Facebook.
As a final word, you can follow other strategies like collaborating with other local businesses on Facebook and you can also get the help of a reliable social media marketing consultant. If you don't have a budget to hire a Social Media Expert, you can do DIY it by keep updating yourself with the latest social media trends and keep testing and trying new things, who knows what might work for you.
Remember that while visibility and engagement are not the true dramatic strategies for your business, they are always the part of your social media marketing strategy. As you know, Facebook is the place, where people hang out and when you use better techniques, you can ensure increased visibility to make this social media platform more valuable for your business.
Facebook has a dedicated platform for business owners where you can take free courses, check the latest advertising features, and case studies, and learn how to use the platform to meet your Business Goals. Check out the platform here > https://www.facebook.com/business
What are your views? Which of these strategies is working out for your business? Come and share your view with us, we are here to offer social media services.